ipes180
Website Design & MLM system Development Case Study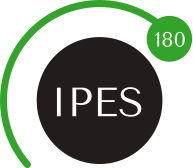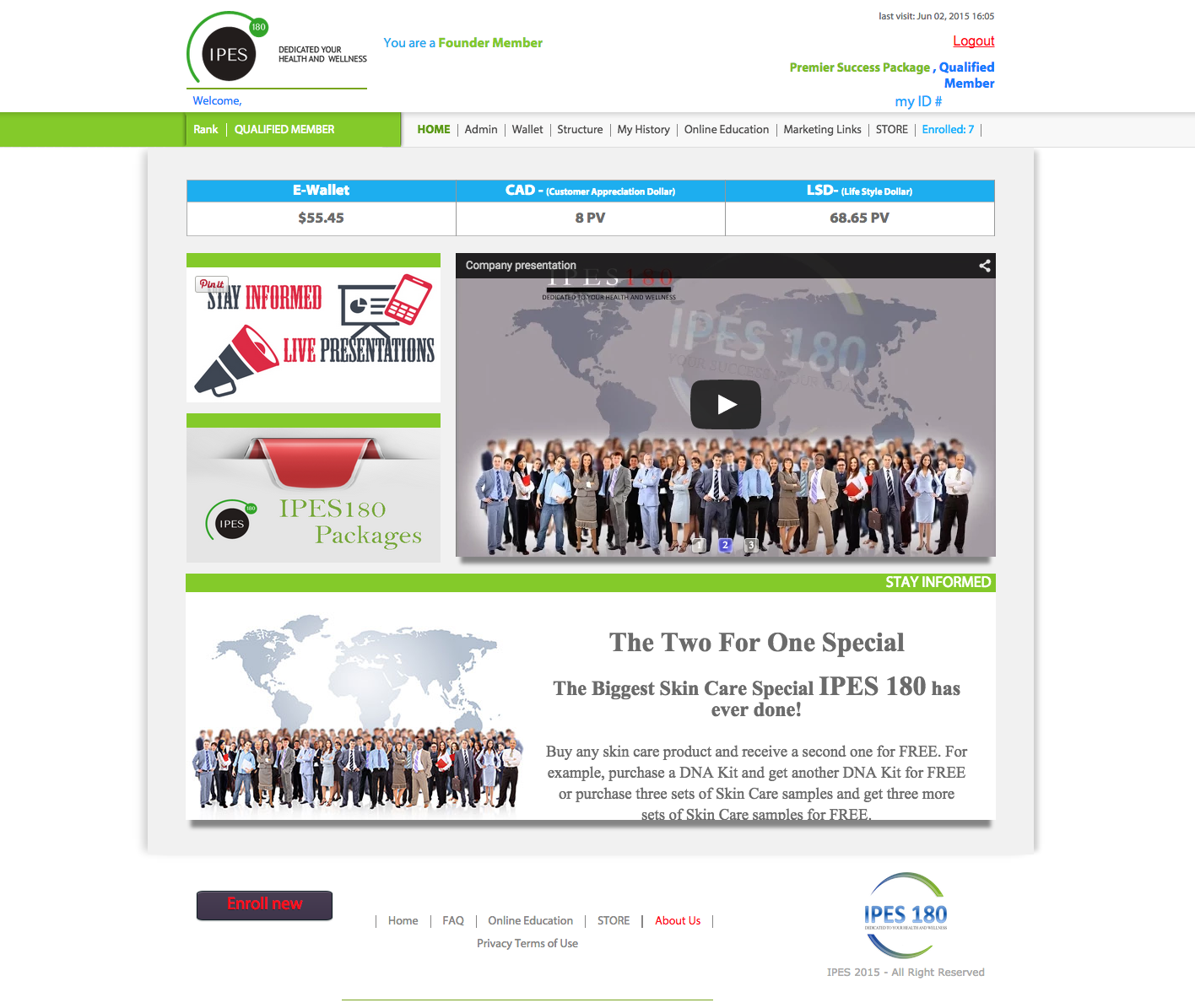 Ipes180 is an MLM-company which sells their partner's goods. Their main marketing instrument is a global network of distribution. They have contacted us only with the idea, all the development and design were executed by our company.
We have developed and built for ipes180 a MLM system based on binary marketing. This system was composed out of different complex modules, allowing distributor registration who were able to advertise the company's product and get rewarded as a result of their work.
Aswell the system allows distributor to build their own network structure inviting new distributors and have an extra income from the total turnover of his structure. There were implemented a lot of rewards which the distributor receives due to his achievements.
We have developed the E-wallet system, which allowed inside money transfers, to pay for the goods in the company's store, and money transfer to your credit\debit card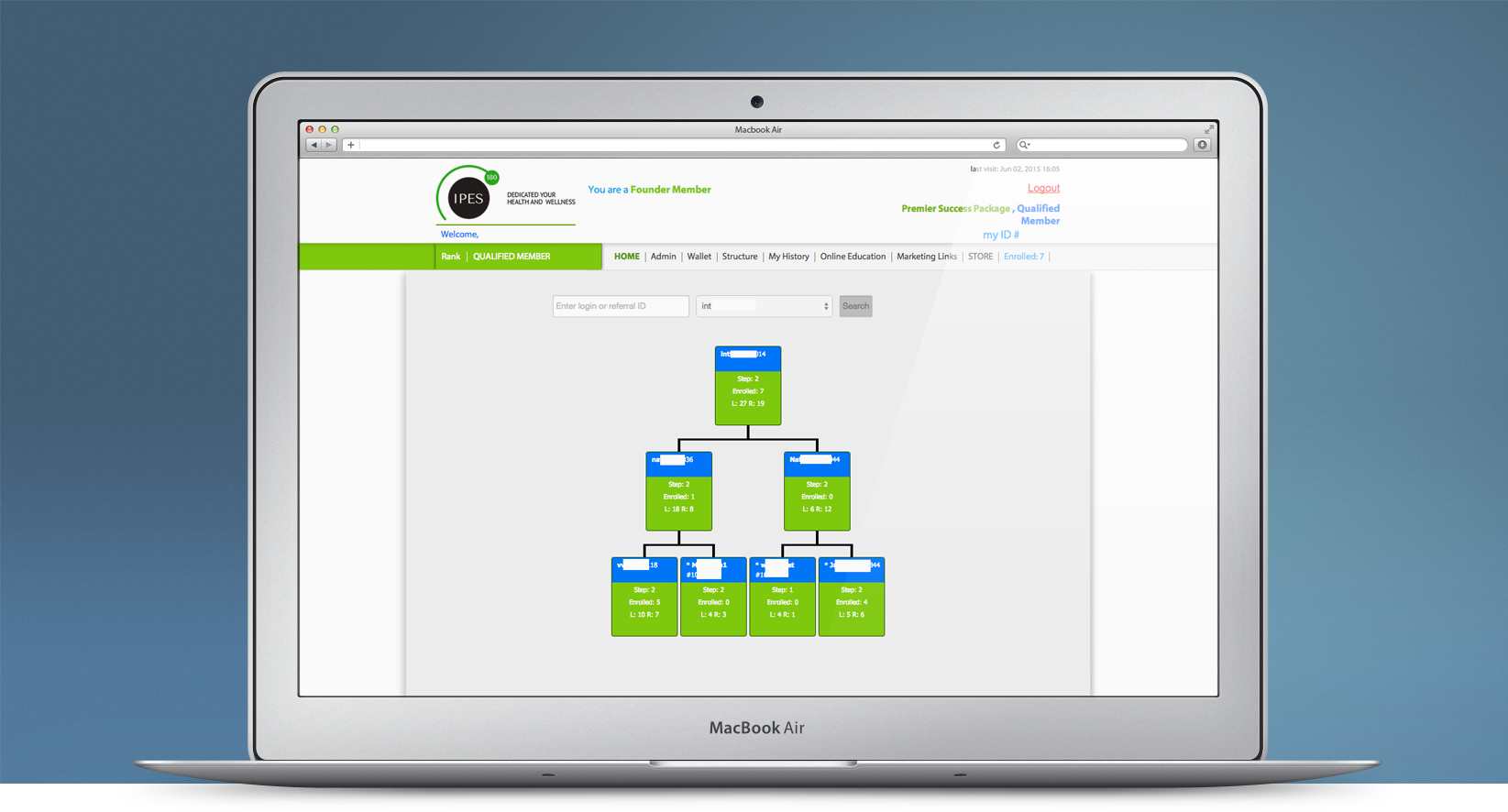 Inside the personal back office the distributor could manage his whole structure and get full reports of all activities.
 Also in the back office section, we did implement marketing tools such as:
online registration of new clients and distributors
module which included e-mail invitations with the referral link
also a page with marketing educational material which was available for distributors only, where they could look through and share the marketing materials with others
As many reports you have as better you as a owner can control and understand where your system is going. That's why we have developed a global administration system report panel, so the manager could manage and control the entire system.
From the administration system report panel, the administrator can:
set the bonuses, gifts, rewards, etc

contact any user of the system

manage most of the content on the web-site

and many other features
With us it is easy to manage your business.
The second part of the project was the online store. It was executed next way: different categories had to be divided in different stores, but in the same time we should create a feeling of one big store. There were implemented payment system, discount system and the opportunity to pay with internal e-wallet system, and also a payment using the distributor's bonus points. Also we have developed a partnership program for this project, which allowed to make more money not only for distributors, but also the clients could join the program, just by recommending the system's products.