NorthWest Shutters
Website Design & Development Case Study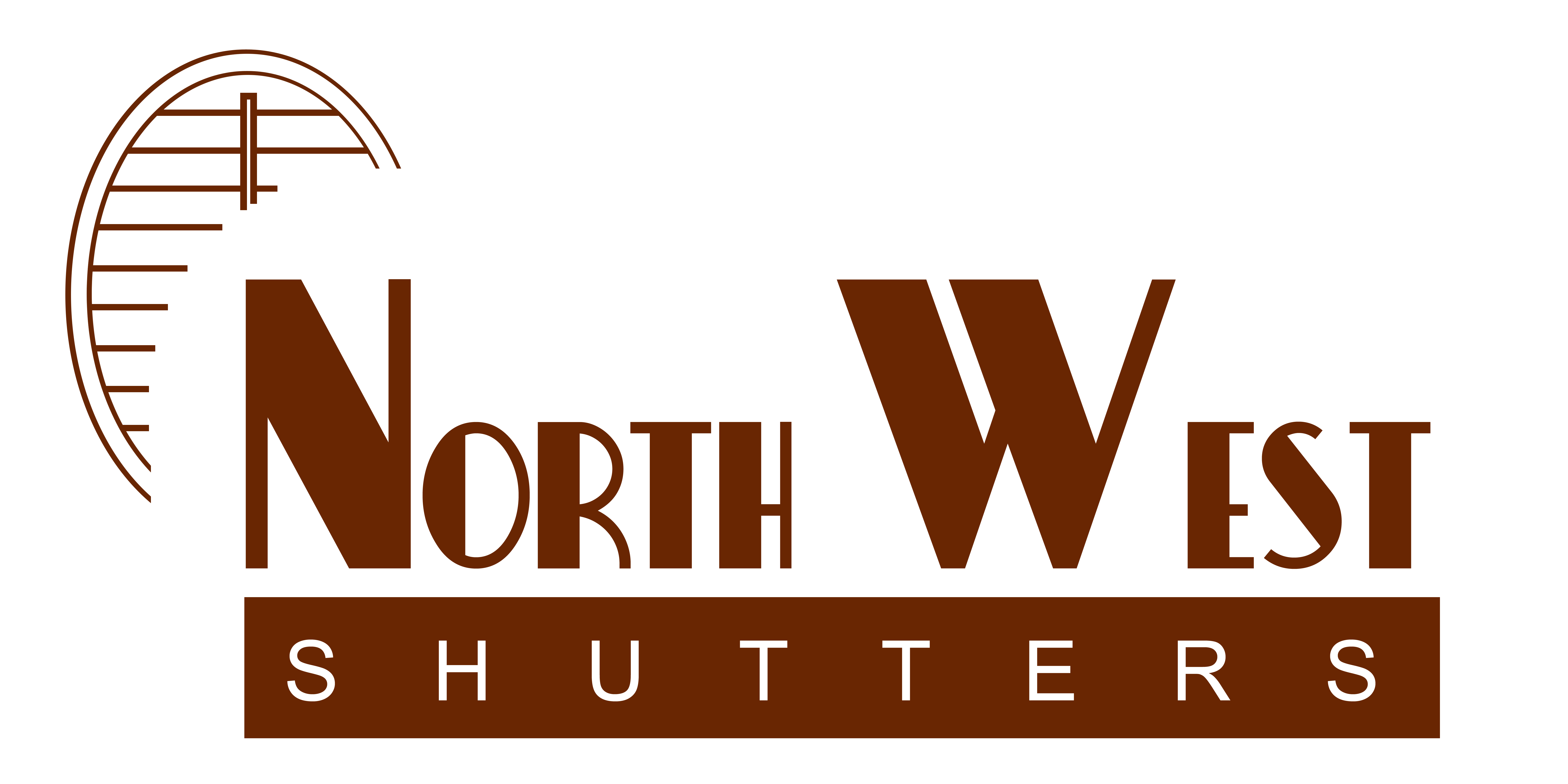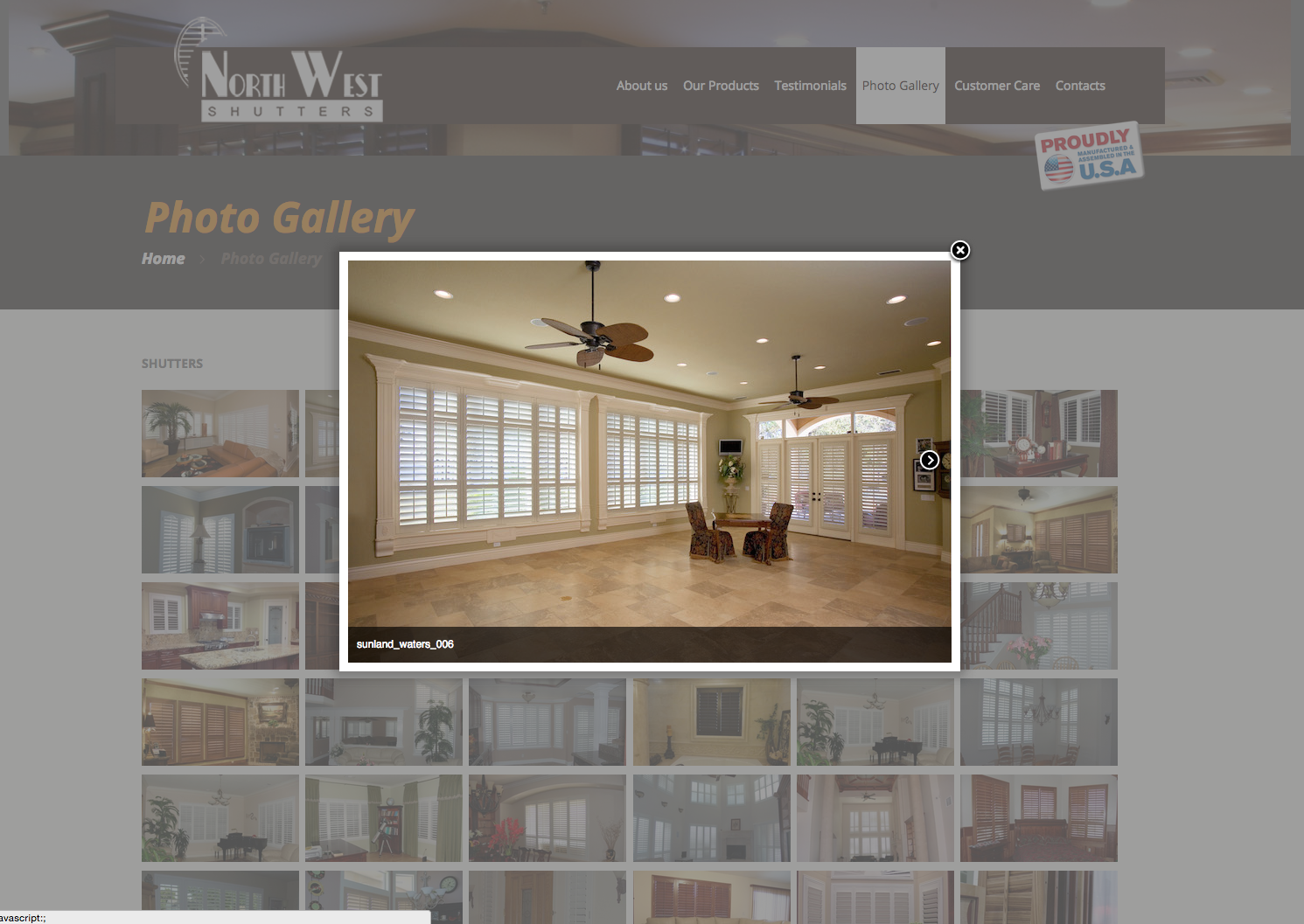 NorthWest Shutters is a 20years old company which produces and install shutters. In addition to shutters they do offer shades, sunscreens, blinds and crown moldings.
Client's demands and website task was: to introduce the company's services in a very convenient way with a special accent on shutter installation service. Moreover the client wanted to highlight that they provide maintenance and warranty on their products.
After a detailed analyze of the market field we have considered the particular features of modern consumers' perception. That's why we have decided to satisfy the client's demands by placing the company's services on the main mage and also in the main menu keeping all simple and styled.
At the top of main page we have placed a slider which shows samples of the company's services, and also presents the advantages of their product.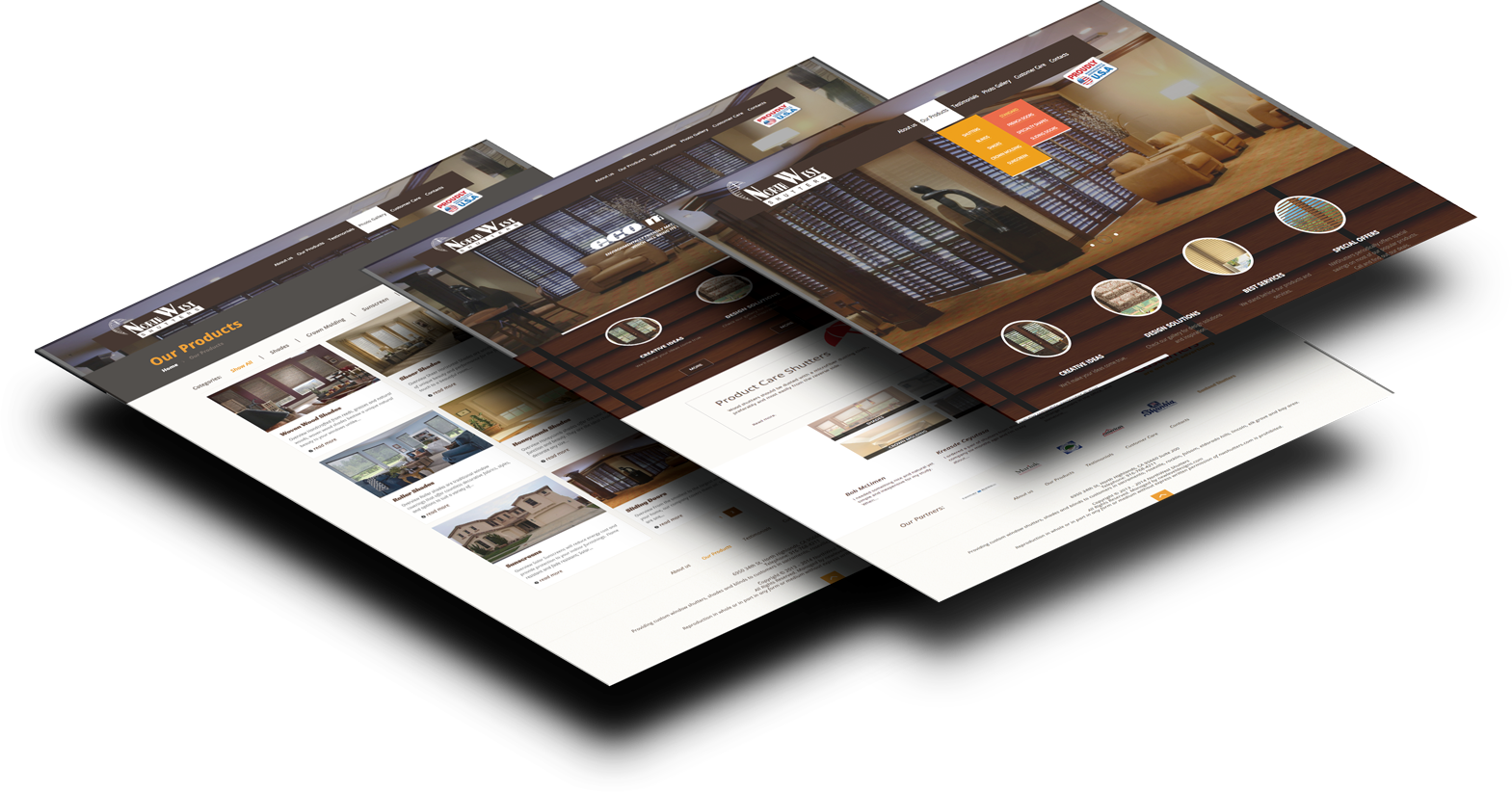 Also we have developed a very convenient navigation menu, so that the user could reach any desired page just in 1 click. That is very helpful for the user because it doesn't let him get lost on the web-site and makes the navigation process easy, and pleasant.
Lower on the page we have placed a few well-designed which link to more detailed information about the advantages and warranties the company offers.
Moreover we have highlighted all other products and services offered by NorthWest Shutters and added reviews from their clients.Testimonial block seems to be a very effective tool for online marketing because it does inspire and builds trust.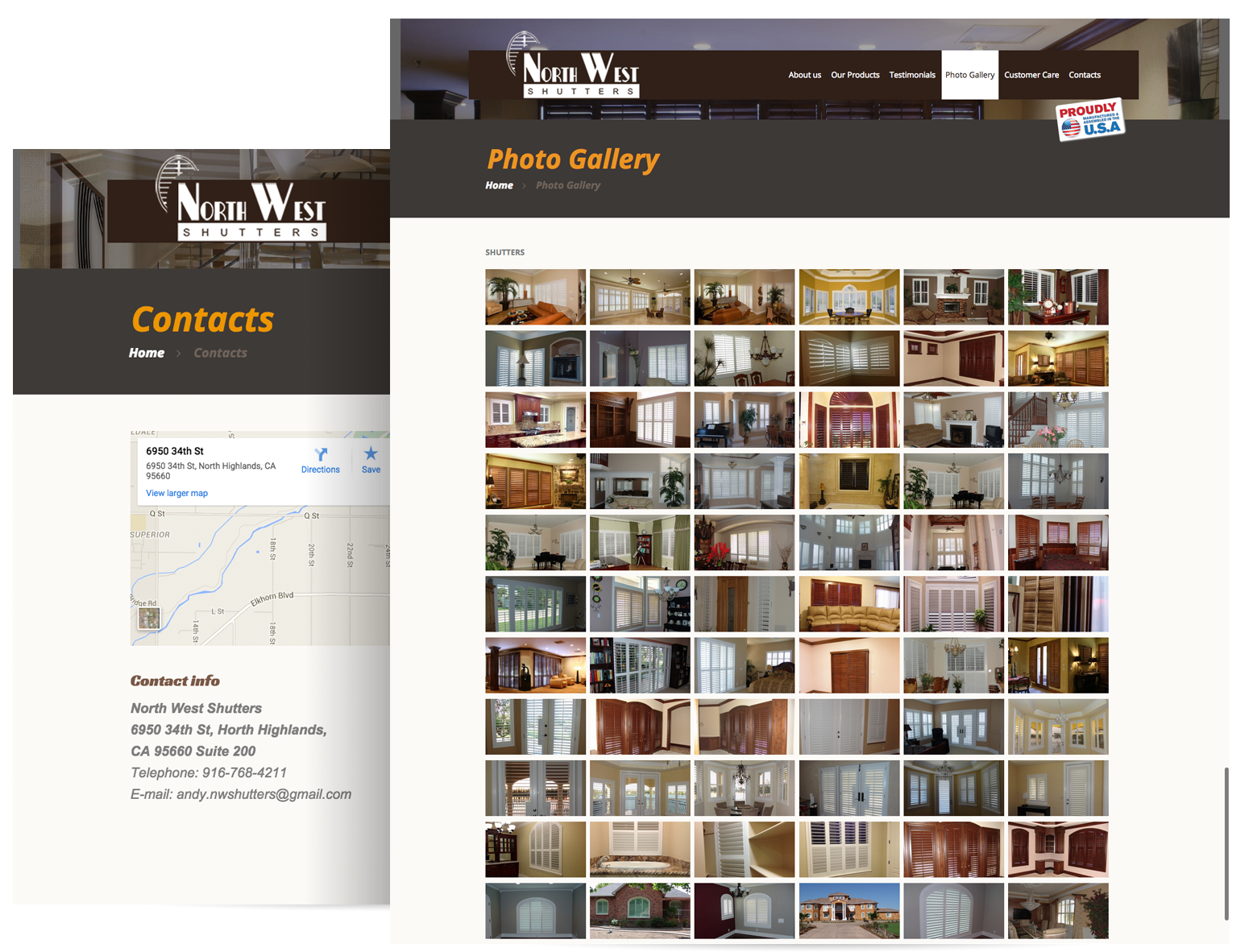 The OUR PRODUCT page is designed to help in a easy way to discover what exactly the client's needs are .
The CONTACTS page gives full information of all possible ways the client can use to contact the company's representative. We also added the function which allowed the client to get directions to the company's office from client's home right on the web site with an interactive GoogleMap module.